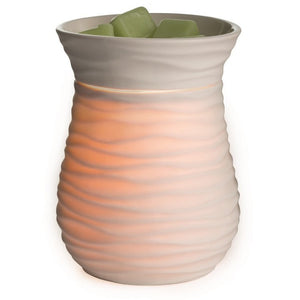 This classic white wax warmer is perfect for any space. Its matte finish allows a soft glow to shine though as your favorite scent fills the air.
Enjoy the fragrance of a lit candle without the flame.  Simply place your favorite wax melts in the dish, turn on the wax warmer and enjoy the beautiful fragrance as it fills the room.
*This style wax warmer uses a halogen bulb to warm the wax melt dish.